As we transition to the next phase of response to the COVID 19 pandemic, it is important to reflect on the valuable lessons we have learned from Visual Literacy and factor these practices into our assessments, planning, and strategic vision development processes.
One factor that many organizations mention as a best practice is considering workers' Health and Safety (H&S) early on in the planning process. This includes communication, procedure development, and workplace modifications in response to COVID-19. Some organizations admit that this has not always been the case and hope that their organizations continue to consider H&S from the beginning of all future Management of Change (MoC) processes.
In the near future many organizations will begin the process of redesigning work areas and revising work procedures, for common tasks, to facilitate changes influenced by COVID-19. Using Visual Literacy skills and techniques to evaluate the work environment for H&S considerations can give organizations an advantage.
Specific Visual Literacy techniques that can help us as we identify and implement the most efficient modifications are combining The Art of Seeing Art™ with the Elements of Art and the Principles of Design. Incorporating these structured components into your evaluation can help to ensure your redesign will be functional, efficient and minimize the need for revisions.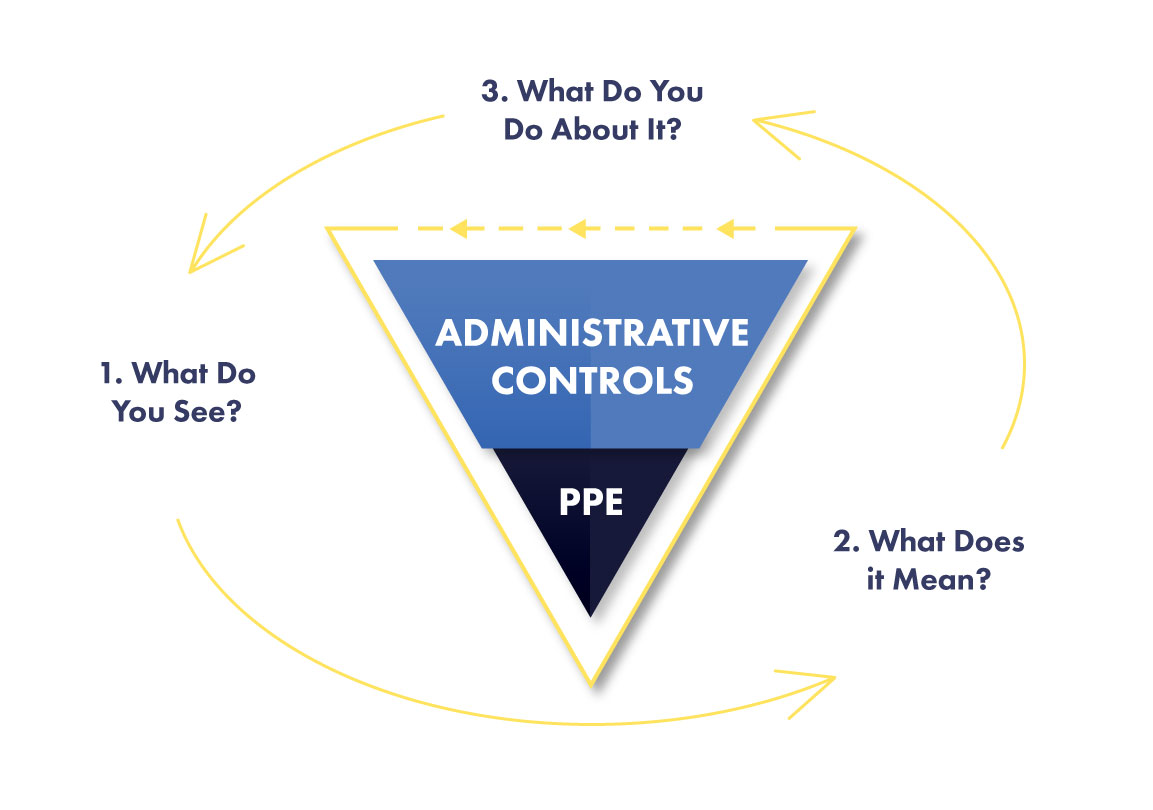 The Art of Seeing Art™
When we think about the value of Visual Literacy, existing hazards in the workplace, on the road, and at home naturally come to mind. Visual Literacy can also be a powerful tool to anticipate hazards and risk while planning a new or modified workplace. The Art of Seeing Art™ can help us slow down to ensure we consider all aspects of the modification. Utilizing the Elements of Art (for example lines, shapes, and textures) and the Principles of Design (for example balance, rhythm, and movement) while reimagining an existing workplace can help us identify potential hazards that may exist when workers interact with the new work environment.
Thoughtful design aided by Visual Literacy can ensure considerations like proximity of workers to each other, ergonomics both during operation and maintenance, and workers coming in contact with moving equipment, sharp edges and other potential hazards are properly addressed proactively. This approach can eliminate the need for modifications and redesign after the changes are complete.
To find out more about COVE, explore our Webinars, or register for an upcoming Foundations of Visual Literacy Workshop.