COVE and Turner Construction | Lathrop are partnering on the application of Visual Literacy and COVE's methodology for Seeing the Whole PICTURE™ on a large scale construction project in Toledo, Ohio. The Imagination Station KeyBank Discovery Theater project is adjacent to Imagination Station, the region's resource in interactive Science, Technology, Engineering and Math (STEM) education.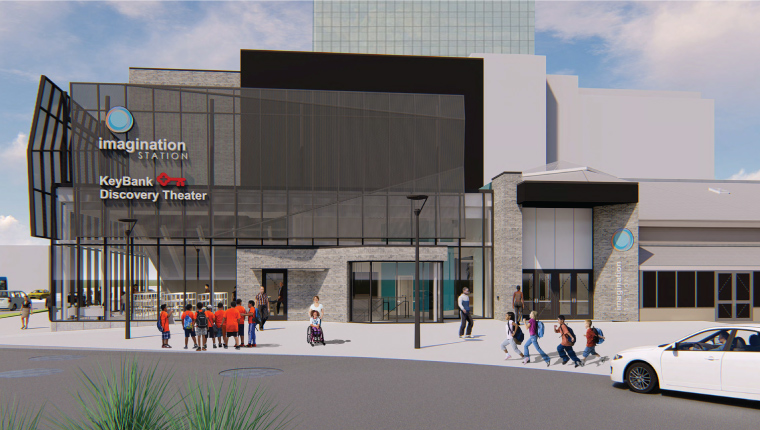 The focus of the project application will be hazard identification by project leaders and contractors as the project progresses from start to anticipated completion in the summer of 2020. Project leadership teams are being trained on Visual Literacy and the tools and techniques for improving our ability to see. All contractors working on the site will also receive Visual Literacy training as part of the contractor orientation and training process.
Safety performance and project metrics are being tracked to determine the impact that Visual Literacy training is having compared to historical project benchmarks. This is the first application of Visual Literacy to a construction project which experiences wide ranging dynamic hazards such as hazardous tasks, changing weather conditions, and ever changing contractor personnel as the work changes throughout the project
Visual Literacy is a learned skill that will improve our ability to see things that can impact project and personal safety. Scott Cole, Ohio EH&S Director
Check out our additional case studies and learn more about the work our client organizations are doing.